Tesla Model X: Wireless Phone Chargers
Wireless phone chargers are integrated into both the front and rear consoles, each providing up to 15W of power to charge Qi-enabled phones. Simply place your phone on the charger. Your device may feel warm while charging, but this is a normal effect of inductive charging.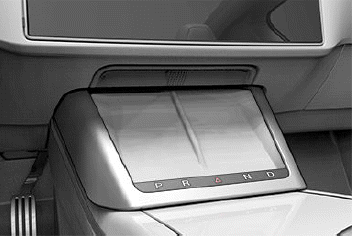 When placed on the wireless charger, your phone charges whenever the vehicle is powered on (the touchscreen is on and you are in the vehicle). Your phone does not charge when you leave the vehicle unless a feature, such as Sentry mode is enabled.
NOTE: The phone must be in direct contact with the wireless charger. Do not place objects between the phone and the charger (for example, credit cards, key cards, coins, keys, metal objects, etc.).
NOTE: The wireless phone charger may not work if your phone case is too large or is made of metal. Try removing the phone from its case before placing it on the charger.
NOTE: The wireless phone charger does not charge if the vehicle's high voltage Battery is discharged.
READ NEXT:
Your Model X has a power socket located in the center console's rear compartment. To access the low voltage socket, open the front compartment of the center console. The power socket is suitable f
Your Model X has a coat hanger on each side of the vehicle above the rear window in the second row, next to the reading light. Push the coat hanger to release it. Push it again to retract it. Acti
The sun visors in Model X are held in place by magnets. To protect occupants from sunlight coming through the windshield, release the sun visor from the pillar and pivot it toward the rear view mir
SEE MORE:
Removal Disconnect 12V power (refer to procedure). Release the red plastic cover from the 12V positive connection. Disconnect the 12V battery positive connection (torque 10 Nm). Release the edge clip and the barrel clip that secure the 12V harnesse
Special tools required for this procedure: Caution: Only use these tools to perform the procedure. Supplier Part Number Description Tesla 1057671-00-A BATTERY COOLANT DRAIN TOOL